Recently, seasoned engineers have chronic arguments regarding the best option between hiring a scaffolding contractor for your scaffolding solutions and buying your scaffolding equipment for your construction uses.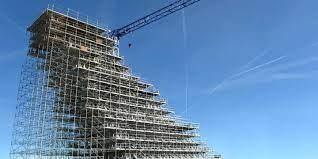 Well, deciding which option is better largely depends on some variables. But, no matter how you spin it, hiring scaffolding equipment to aid your construction projects tends to be smarter than buying it. I know it may not seem like an acceptable fact. Still, I think it is high time that contractors realized that hiring a scaffolding system is far more cost-effective.
When planning a scaffolding solution for your construction projects, two essential things should be at the top of your mind. They are:
How long you will need the equipment and the level of versatility required.
How much you will be using the equipment in the entire construction project life cycle.
So, suppose you are going by the above points. In that case, you agree with me that hiring your scaffolding equipment would be more efficient, practical, and even cheaper. Are you still confused? Let me disclose some of the best reasons to justify that perspective.
1. Guaranteed safety and cost-effectiveness  
When it comes to using scaffolding equipment in any given construction site, safety is a top priority. That is one of the best reasons you need to hire a qualified, well-established scaffolding contractor to settle your safety needs.
Of course, I know you might have an idea of the safety rules and regulations guiding the use of scaffolding on a site. However, you cannot compare what you know with the experience of scaffolding contractors who have been in the scaffolding industry for years.
Scaffolding contractors are specialists in the field. They know the nitty-gritty of the scaffolding equipment. They also have a vast knowledge of tightening some loose ends to ensure your workers have a safe working platform to operate.
Many engineers might not have identified the numerous benefits of hiring a scaffolding system. Most of them complain about the responsibility of owning a scaffolding system that requires routine maintenance practices to ensure the equipment remains in safe working condition.
If you have also experience that, you will agree that it is best to shift the unnecessary burden to the shoulders of a scaffolding contractor.
Let's see it from another perspective. A scaffolding contractor is not part of your site workers. His ultimate mission on-site to ensure that scaffold gives you the best result and makes your work more comfortable.
To summarize, hiring a scaffolding contractor can reduce the risk of site accidents. The safety and security of your workers are the primary concern of scaffolding contractors. More so, they are legally obliged to adhere to the rule and regulations of both local and national scaffolding standards.
2. Experience and expertise
In reality, if you want to buy a scaffolding system, you need to be ready to employ some in-house scaffolding experts to be in charge of the equipment. Why? Only licensed, qualified scaffolding experts can erect, dismantle and maintain a scaffolding system. If what has been on your mind is to purchase a scaffolding system and put it in the care of novice site workers, you are wrong!
Hence, it is better to hire a licensed scaffolding contractor who works with a team of experienced professionals to put their expertise to work. One of the highest points in this hiring is that the scaffolding contractor would bring a wealth of experience to your project, working with various commercial and residential projects.
3. Time
It takes hours to set up a scaffolding system. In some cases, it may take days. Now, let's imagine you own the scaffolding system. Can you estimate how long it will cost your novice site workers to erect and dismantle a scaffolding system? Especially if you are dealing with a massive project, it will be longer than necessary. And, when they eventually finish setting up, don't expect them to have enough energy to do the work again.
However, when you have experienced scaffolding contractors on-site, your site workers will have the whole of their attention to push the work and complete the project on schedule.
In a nutshell, hiring a scaffolding contractor to handle your scaffolding solutions will help you finish your project on time.
4. Mobility 
The effort to transport a scaffolding system from wherever you are keeping it to the site is not a joke. It sucks time and money. No matter your profits on the project, the transport fare is a minus. Aside from that, the stress of moving the equipment from one place to another can make your workers underperform.
You can escape all that by simply hiring a scaffolding contractor. He will be solely responsible for how the scaffolding system will get to your site to start the work and how it will leave at the end of the project.
Hence, it is fair enough to say that hiring a scaffolding contractor will save you from unnecessary expenses.
5. Support 
When you hire a scaffolding contractor, you have automatically unlocked a stream of professional support. You will have access to highly skilled crane operators, professional truck drivers, and a host of other experts that can deliver without errors and complications. Scaffolding contractors also bring well-trained supervisors to the site. That means you can put your mind at rest, knowing that your project is in safe hands.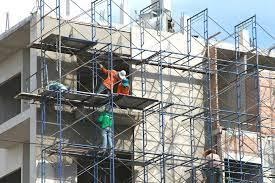 Generally, a scaffolding contractor would have worked for several years before he became licensed. So, when you hire one, they will add their expertise and professionalism to the project. Here's a twist to that. When you work with professionals, you deliver excellent results, which will fetch you good reviews and more patronage.
On a final note
Hiring a scaffolding contractor has numerous advantages both for you, your workers, and the entire project. Especially if you are working with the best, you are sure of an excellent result. It feels good knowing that you are working with capable hands.